PRODUCT AND PROTOTYPING SERVICES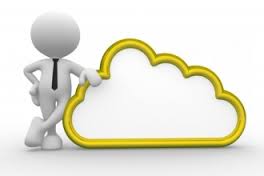 Excalibur specializes in the creation of new products often starting from only a conceptual description. Excalibur attend to every one of the many technical details and loose ends necessary to complete the design of a product and prepare it for manufacture. This includes not only the development of the product prototype itself, but also the manufacturing documentation, user/design documentation, patent preparation, agency certifications and approvals, testing fixtures, etc. Excalibur can also provide manufacturing assistance, customer fulfillment, support, and RMA services if desired.
For larger projects Excalibur has a wealth of additional resources it can call upon to assure the best and fastest outcome. Most of Excalibur's projects involve microprocessor handheld electronic devices and accessories for the security and healthcare markets. Excalibur was a pioneer in the biometrics industry and has developed dozens of security and storage products using fingerprint sensors and secure embedded designs.
In addition to prototyping and design services, Excalibur also offers assistance with forensic data recovery, patent litigation, security audits, and third party design support.
CURRENT FOCUS AREAS
Communication and Networking

Remotely piloted aircraft applications

Algorithms and Embedded Systems

Fingerprint Authentication Systems
Smart Card Applications
RFID and Near Field Communication Applications
Home Networking and Control Systems
Distributed Security and Access Control
Embedded Encryption Systems

Internet Authentication Systems

Hotline Medical Support System
Remote Medical sensors and Compliance monitoring
HEALTHCARE TECHNOLOGY, SECURITY and SERVICES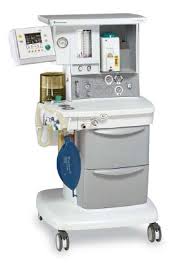 Monitoring devices and wearable sensors

HIPAA compliance and certification

Document management and interchange

Caregiver management and coordination

Notification and monitoring systems

Patient Compliance monitoring
SECURITY SYSTEMS DESIGN, EVALUATION and TESTING

Excalibur originally specialized in the design and development of BIOS based pre-boot user authentication products and developed the very first pre-boot biometric user authentication application to support fingerprint sensors.
PROTOTYPE ENCLOSURE DESIGN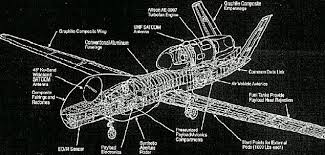 Enclosure Design

Mechanical Modeling

3D Printing

Plastic Mold Design
HARDWARE DEVELOPMENT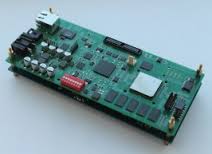 PCB circuit design, layout, and fabrication
Manufacturing Tests and Diagnostics
Silicon and Circuit simulation
Programmable Logic Design
Embedded Device Drivers
BIOS & firmware development
Component selection and procurement
Specialized and custom cable assemblies
SOFTWARE DEVELOPMENT
Windows Applications
Android Applets (iPhone soon)
Javascript and Perl Applications
Installation & Configuration Utilities
Performance Tuning
GUI design and enhancement
SQL Applications
EMBEDDED SYSTEMS DESIGN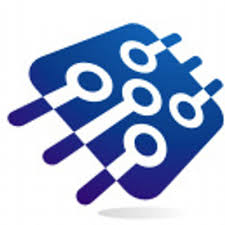 Video and PC BIOS development

Atmel and PIC microprocessor designs

Networked devices

Trusted devices
DOCUMENTATION & TESTING
Product Datasheet creation
User and Service Manuals
Reference Designs and Manufacturing Kits (DDK and SDK creation)
Technical Diagrams and Patent documentation
FDA, UL, and FCC Testing and Documentation
PRODUCTION SERVICES
Product manufacturing and test
User Technical and Hotline Support
Product Fulfillment and Service
Field Service Support
MISCELLANEOUS SERVICES
Expert testimony and Research
Engineering and Technical Research
Media Data Recovery and Analysis
Patent and Trademark Searches
FCC, CE, UL, VCCI Certification
RATES and TERMS:
Excalibur typically charges by the hour at rates ranging between $65.00 and $250.00 per hour depending on the tasks and duration of the project. Projects expected to take longer than 60 days and full-time projects are eligible for up to a 50% discount on the hourly rate. Excalibur will provide an estimate for the expected cost of the project for customer approval before work begins. During the course of the project the customer will be notified of any unexpected cost variance before the expense is incurred.
Design creep is a difficult issue to manage in the business of prototyping. It is extremely rare for an inventor to think out every subtle issue of a design or every possible feature in advance when the cost estimates are being computed. It is equally difficult for Excalibur to foresee all of the pitfalls and problems that are not obvious when realizing a new concept or idea for the first time. During the development period new ideas are abundant and not to be ignored. However, the related costs and schedule delays can be significant even when the design changes are small and simple. It is for these reasons that Excalibur cannot offer flat rates on most prototype projects.
Nearly all of our customers are very creative entrepreneurs and most hope for a grand slam hit with the first design. While this does happen from time to time, it is not typical. Excalibur prides itself on getting its designs right the first time but still encourages its customers to be conservative when developing their ideas by taking little steps instead of attempting one big one. Many times a series of experiments are necessary before committing to the actual development or design approach. Rome wasn't built in a day.
Once prototypes are completed Excalibur will provide all of the documentation necessary to take a design to production. Excalibur can offer a quote for the production of the product in the USA or offshore as desired by the customer. Excalibur's assembly and test facility also provides fulfillment and RMA services.
All patents and technology developed by Excalibur for a customer are entirely the customer's property once Excalibur's fees are paid.
Excalibur invoices monthly but typically charges a prepayment immediately when work begins. This is done to cover some of the upfront expenses and (in the case of larger customers) helps to prevent payment delays when the first monthly invoice is generated.
Excalibur hopes it can be of assistance to you and appreciates your business.
EXTINCT BIOMETRIC PRODUCTS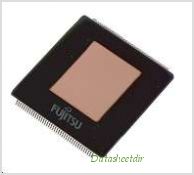 Normally Excalibur does not produce any products of its own but when biometrics first became popular in 1997 Excalibur created and manufactured a handful of modular fingerprint reader products that were useful in building more complex security systems. While these products are now obsolete they were the very first of their kind when they were developed. For example, USB flash drives during this period were just 8MB in size and grew to 128MB by the end of the year.
TipPack - USB Fingerprint Reader Module with integrated led feedback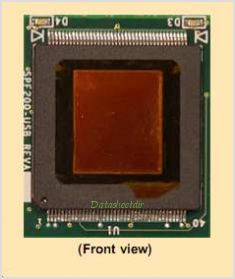 TipFlash - Biometrically protected USB flash drive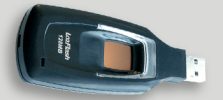 TipKey - USB encryption key with fingerprint protection

TipSwitch - Fingerprint based electronic switch for safes and door locks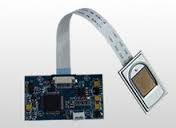 TipPlug - Mini USB fingerprint reader

TipDisk - HDD in rugged extruded aluminum enclosure protected with AES encryption and fingerprint authentication


---
| COMPANY OVERVIEW | CORPORATE BACKGROUND | PRODUCTS & SERVICES | PROJECTS & CUSTOMERS | CONTACT US |
Copyright © 1996-2015 Excalibur Solutions, Inc.